It's Official! I am participating in the 12 Days of Junkie hosted by Laurie over at Tip Junkie. For twelve days, 2 sponsors will be giving a product away each day, so that's 24 giveaways in all! Click on the button and go check it out and get all the details. I am giving away a painting on Tuesday the 17th of November.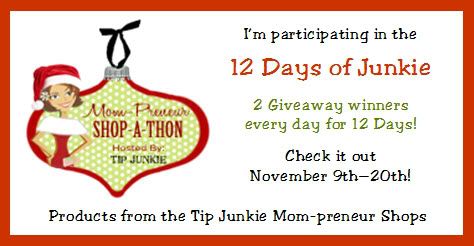 Don't forget Gina over at
dangginagives.blogspot.com
has a giveaway going on with a painting of mine now through net Monday the 9th.
Last, I still have my giveawy going on here until the 16th. So, go to my post "Dang Gina Gives! (and I do too) for the entry rules.
I think there have only been a few comments left on both Gina's and my blog for the giveaway, so your chances are very good to win!!